Patrick Dempsey has been quite active on Twitter recently as he's driving in the Le Mans 24 hour. This week he has taken advantage of his racing persona and took a tour of the Porsche Museum. I know most Porsche fans would love a chance to visit the museum, and might even plan their vacation around it. For now we will have to live vicariously through Dempsey and his friends.
His first tweet about the trip is a group shot of him in the original Porsche. Now I don't know if you're actually supposed to sit in it, or if they bent the rule for Dempsey specifically but it's a great shot. He posted the photo below with the tweet, "The original @Porsche dream come true to sit in it". While he may not be too keen on grammer and punctuation in his tweets it's great to get to see this shot first hand and not through some magazine.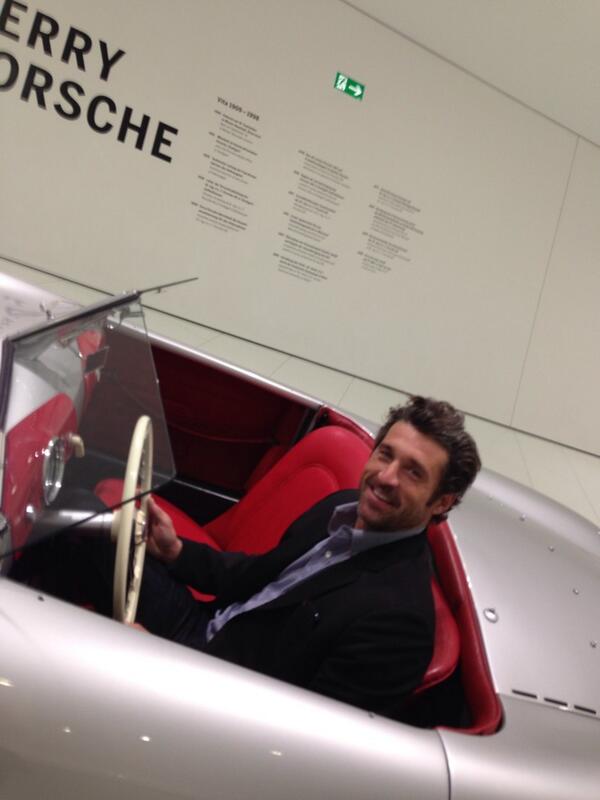 The second shot he posted (seen below) was one of him and I'm guessing his wife, Jillian, along with their tour guide or at least the person who took them through the museum. I know many people tromp through a museum without the aid of a guide, but if we got the opportunity to see the Porsche museum you bet we'd want as much detail as possible when it came to each exhibit. It's great that they got to see the site and Dempsey is clearly like a kid in a candy store when it comes to anything racing. It's a great opportunity for him, and an equally great opportunity for Dempsey racing fans and Porsche fans to get a few shots through Twitter and see what he's up to.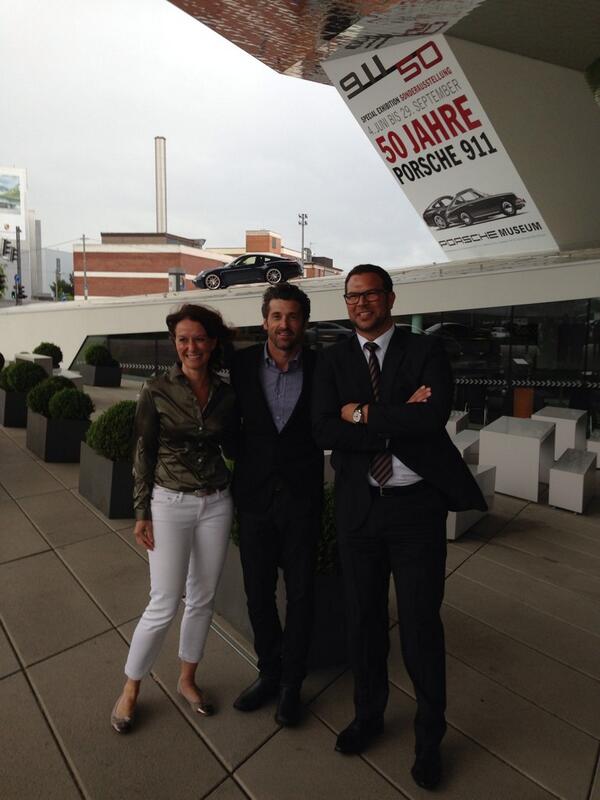 You can keep up to date with Dempsey and all things Dempsey racing through his twitter, @PatrickDempsey.