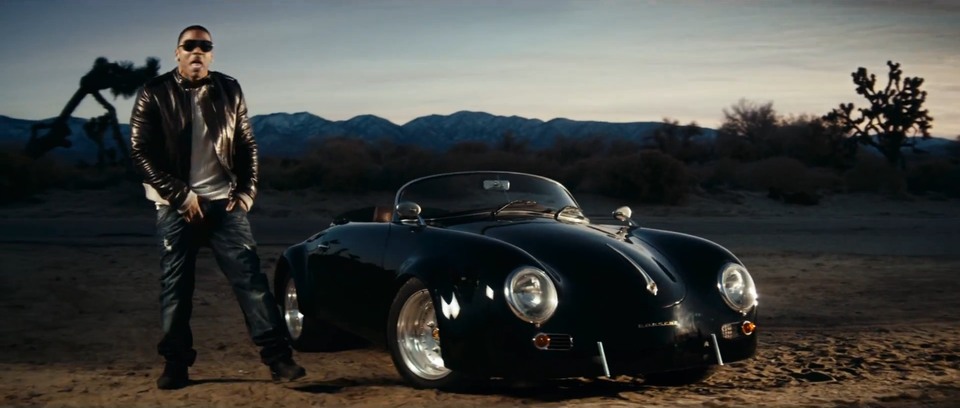 I've been avoiding this song. Nelly wrote a song about a Porsche, and I just didn't want it to taint my vision of the Porsche. Of course it wouldn't, and since I'm not really a Nelly fan I just let it be. I know it's a song and I know he says Porsche, that's all I needed.
In the music video Nelly stands next to a Porsche 356 replica, as seen in the photo. The car is pretty sweet despite it being a replica. The color is really great for the video. I like how it plays into the mountains in the back, and also how the sand brings out the chrome color.
It doesn't happen very often that music videos include a Porsche, so to have a song about one is even better. It's not my jam, I haven't heard it and don't really want to, but it's still nice to know it exists and that this generation will know about the car at least a little bit, even if it's in a Nelly song.
SOURCE